Top 5 Sunglasses for Summer 17
So, we are forecast for a hot one this summer! As i was looking for a new pair of sunglasses. I thought I'd do small piece on my favorite 5 shades to add to your summer style.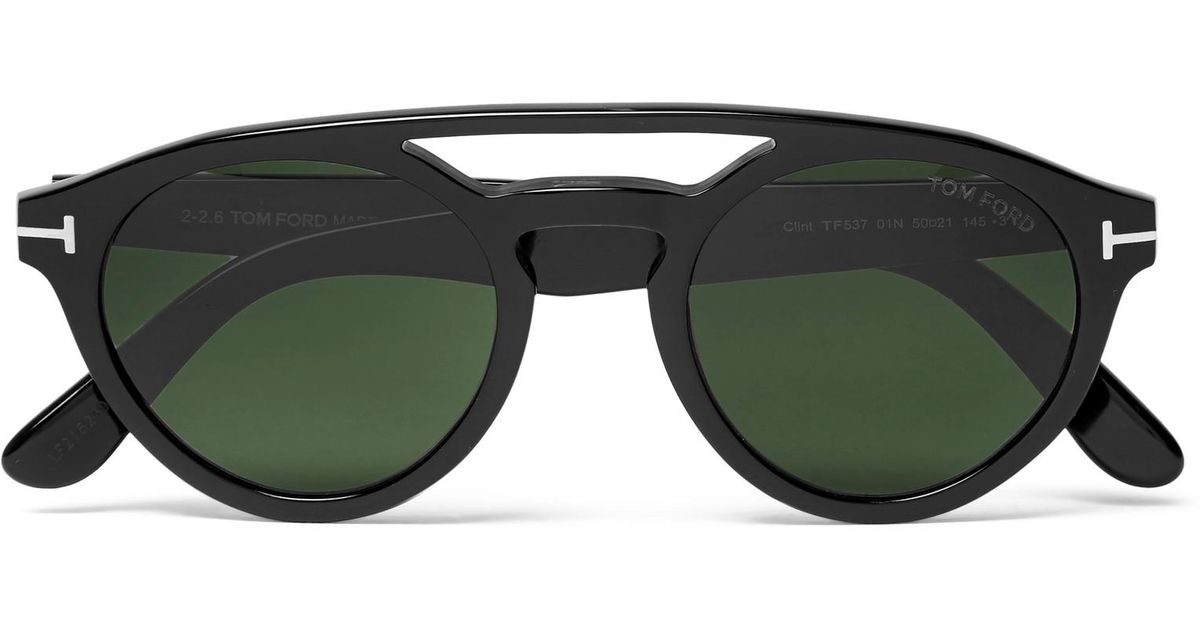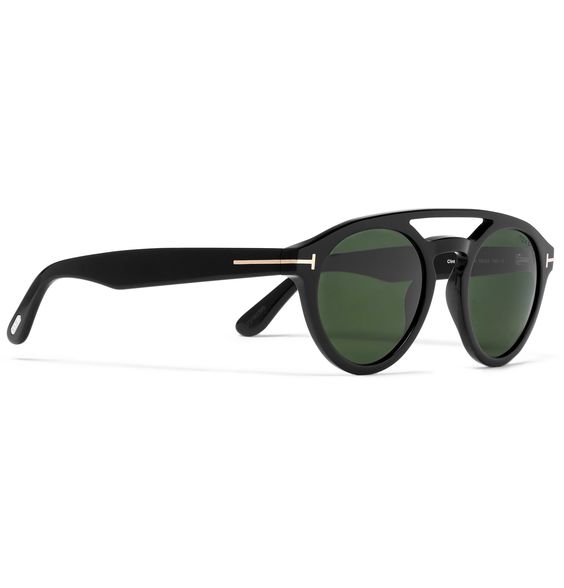 Clint Round-Frame
Acetate and Rose Gold
-Tone Sunglasses
£230.00
Tom Ford has done a great job with these. I really like the sleek unique design of these glasses. The green lenses contrasted with the black frame is a very nice combination. Crafted in Italy from glossy black acetate with an aviator style browbar, detailed with the label's signature T's in a rose gold-tone and finished with 100% UV protecting green lenses. Also provided is a suede hard case for safe keeping.
Tf516
Square-Frame
Sunglasses
£240.00
Another lovely pair from Tom Ford. These are the shades for the pool side with a rum punch. A sleek design, superb contrast of colour and simplicity. A black square frame complimented with a golden bridge and signature T's on the temple tip surround a pair of aqua toned 100% UV protecting lenses. Also provided is a suede hard case to keep these safe and scratch free.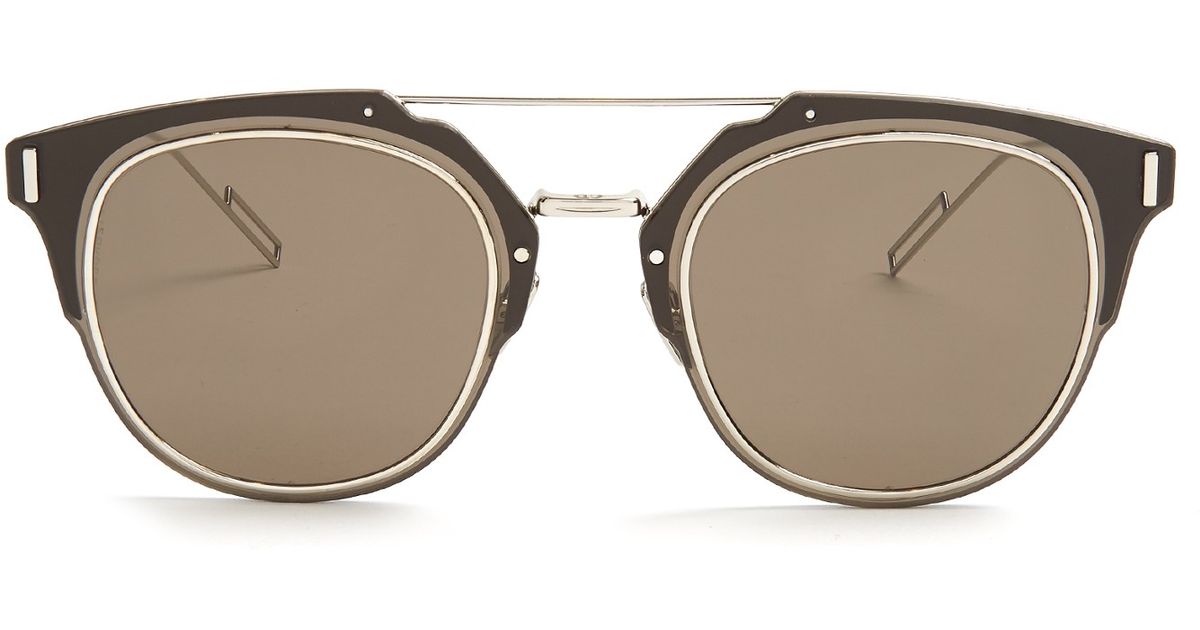 Composit 1.0
Pantos-Frame
Sunglasses
£409.00
Now these are a game changer. A bit different but it works beautifully. If uniqueness and setting a style that conveys the modern man with a tone of classic, then these are the pair for you. Dior Homme's black Composit 1.0 sunglasses are crafted in the heart of Italy. Featuring ultra-thin silver-tone metal aluminium arms, bridge and detailing which all add to this eye catching piece. A stunning pair of 100% UV protecting, charcoal tinted lenses surround by the black acetate pantos frame that enhances the undeniably cool finish to a different level of elegance.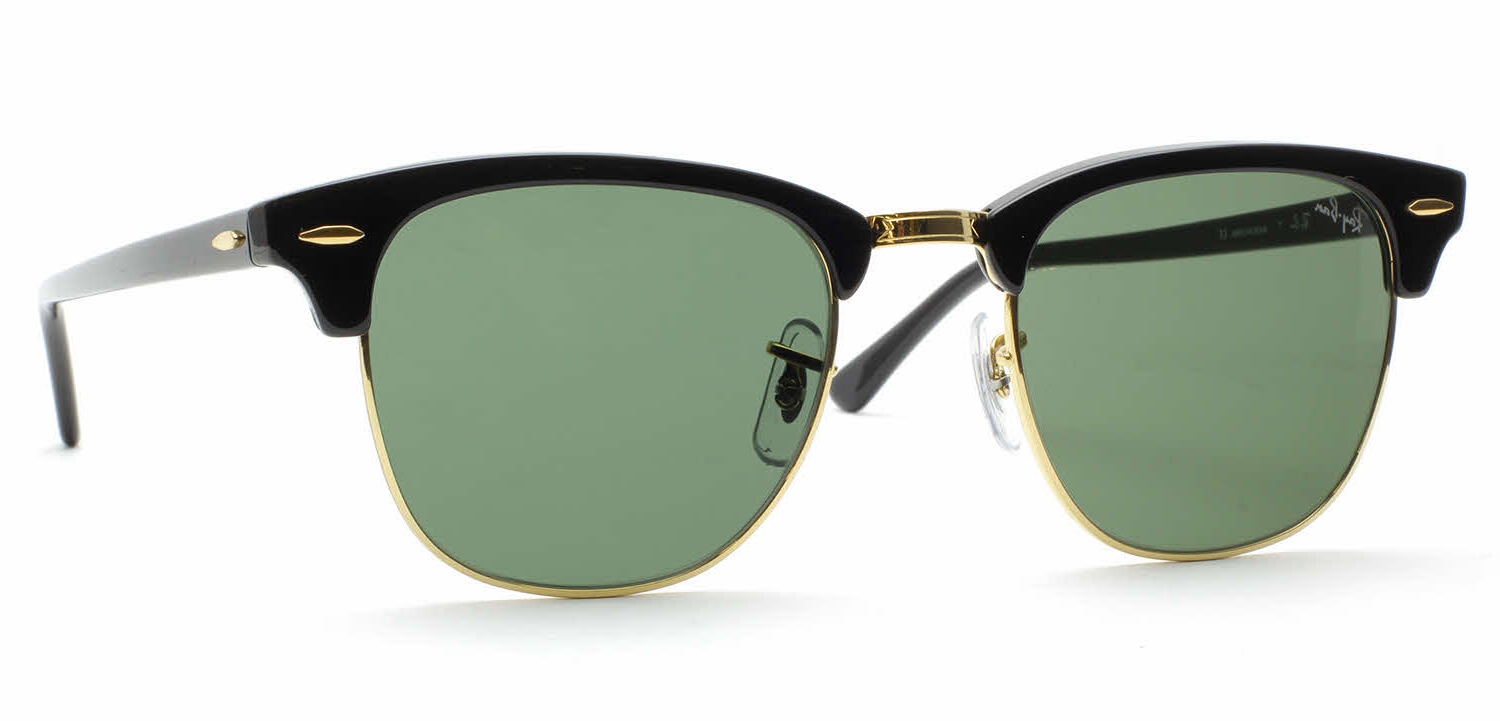 Clubmaster
RB3016
Sunglasses
£83.39
The name speaks for itself! Super cool, super stylish and a very competitive price. Put on your favourite track, crack the windows and take these babies on the open road. A white t-shirt, smart sneakers and a pair of denim shorts and you are good to go! Ray-ban's Clubmaster sunglasses. A black half frame matched with a sleek set of arms and the lightly tinted lenses are surrounded in a golden border matching the detailing. For the older gentleman or the younger man. You really can't go wrong with these.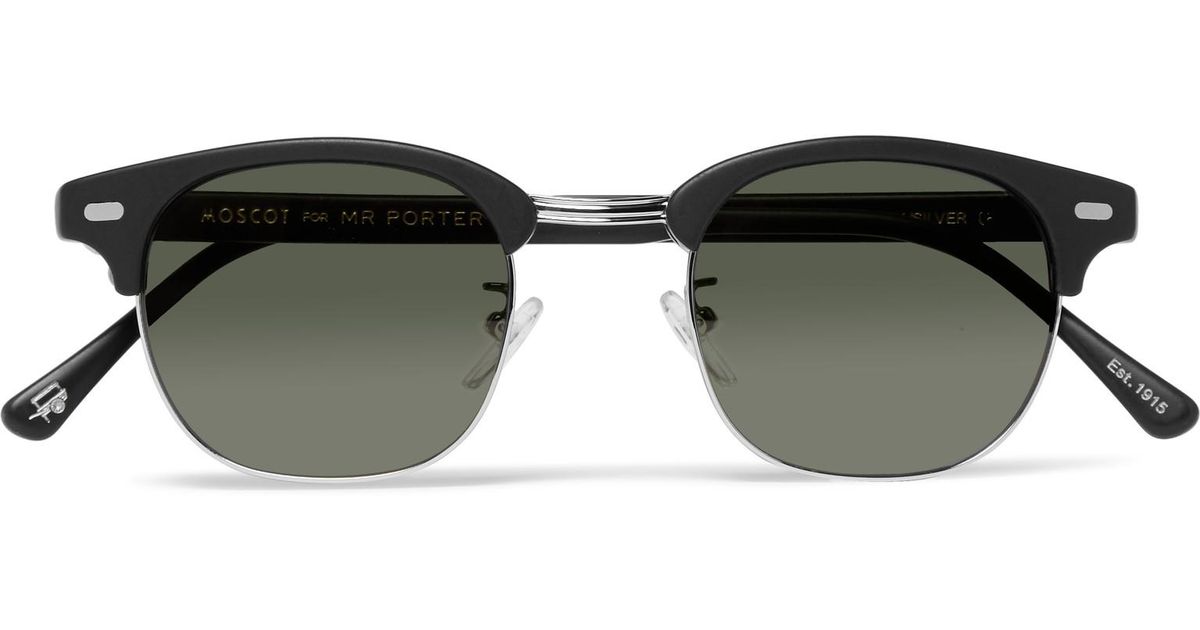 Yukel Square-Frame
AcetateAnd
Silver-Tone Sunglasses
£230.00
These are absolutely stunning, definitely one my favourites. These sunglasses by the New York eyewear brand, Moscot have been designed exclusively for MR PORTER. A very modern, cool pair of shades. A black half frame joined to the black tapered arms complimented with copper toned detailing and subtle branding, creates a very sleek look. I really like the lenses on these. Good amount of tint, balance and contrast. Also, 100% UV projecting, of course!